Last year Jon Mendelsohn gave us four top tips for saving Christmas food waste. This year, Less Waste Laura has added another six to the list!
Food waste is still one of the major problems in the world right now. The UN says that if food waste was a country, it would represent more greenhouse gas emissions than any country in the world except for China and the United States. And it gets even worse around Christmas time. According to Unilever, each year people in the UK throw away an estimated 74 million mince pies, 2 million turkeys and 5 million Christmas puddings. That's so much waste ending up in landfill, which could be used to create delicious meals instead!
When food ends up in landfills, the anaerobic conditions mean that no oxygen is present, resulting in long biodegrading times that release methane, a potent greenhouse gas. This gas is 16 times worse for environmental global warming than carbon dioxide. This is a huge problem. So as the holiday approaches, here are 10 ways to use your Christmas leftovers instead of throwing them in the bin (including some great one from Jon, last year!)
1. WHAT DO YOU DO WITH THE TURKEY?
I get it. Turkey can be incredibly dry on its own, so what do you do with it? Well the classic is to put it in a sandwich with good lashings of mayonnaise, stuffing, pigs in blankets and make it into a post-Christmas bap. If you're thinking more long term, split the leftover meat into different portions and freeze it. Then it will last a bit longer and you can get it out as you need to. You could put it into a pasta dish, a curry, or mix it with any sauce with rice and other vegetables.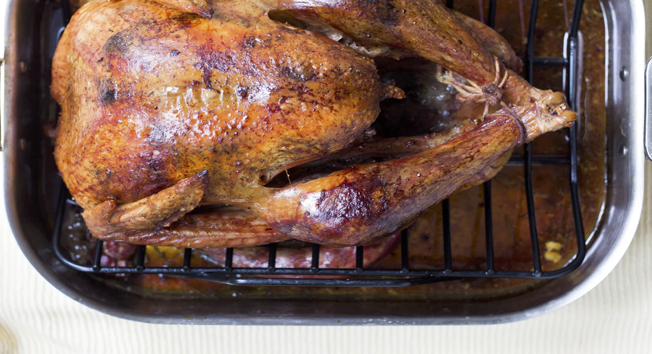 2. AND WHAT ABOUT THE LEFTOVER TRIMMINGS?
So you're left with plenty of brussels sprouts, carrots, roast potatoes, parsnips and other delicious veg just hanging out in the fridge. You need to get rid of it to make more space for all the chocolate you've been given in your stocking. But don't throw it away! Make bubble and squeak with it instead. Melt some butter in a pan, chop up all the vegetables and fry it, before crushing up the roast potatoes and chucking them into the same pan. Mix it all together, and before you know it, you've got a delicious bowl of leftover Christmas goodness just wanting to be eaten.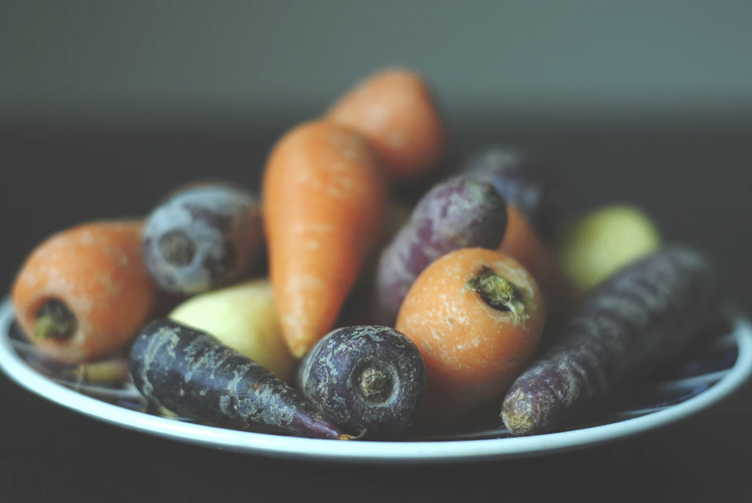 3. CHRISTMAS VEG SOUP
A close second to making bubble and squeak is the classic mixed veg Christmas soup. Taking all of those delicious trimmings and making a bowl of festive goodness! Statement vegetables like honey roasted parsnips or balsamic glazed sprouts will give this soup a unique flavour.
4. AMERICAN STYLE BREAKFAST HASH
A perfect addition to boxing day breakfast is a hash full of trimmings. A hash is a classic American breakfast, normally served bursting with the best of the menu and served in a piping hot skillet. This boxing day why not cram yours full of leftover potatoes, turkey, pigs in blankets and veg! 
5. I'VE GOT SO MANY LEFTOVER MINCE PIES, I JUST DON'T KNOW WHAT TO DO!
Mince pies are one of those foods that are only really acceptable to eat during the month of December, until Christmas day. After that, they either stay at the back of the cupboard for months until being binned or they just get thrown out straight away. Instead of wasting them, why not make mince pie ice cream instead? You could either make your own ice cream if you're lucky to have an ice cream maker, or get a tub of vanilla ice cream, and let it defrost a little until it's soft. Then move the ice cream into a mixing bowl, before crumbling leftover mince pies into it. Mix it all together then put it back into the ice cream tub and place it in the freezer. Hey presto! Mince pie ice cream ready to go.
6. WHAT ABOUT THE CHRISTMAS PUDDING?
This is an easy one. Get some filo pastry, and lay a sheet of pastry on a baking tray. Brush it with some melted butter and lay another sheet of pastry on top. Do this until you have four layers. Then, place your leftover Christmas pudding down along the centre of the pastry, and then roll up the pastry. Bake it in the oven for 20-25 minutes, and voila! Leftover Christmas pudding strudel.
7. THE SPROUTS
One of the most common Christmas food waste items are brussels sprouts, with a whopping 17.2 million sprouts going to waste! Not a surprise when so many people loath the little green vegetables. According to refood.co.uk (Europe's leading specialist food waste recycling service provider), the carbon dioxide equivalent emissions of the 172 tonnes of wasted sprouts could power a home for three years. But is there any recipe which is actually nice? 
Fear not – for we have Brussel Sprout Tacos! Yes, you heard right. Those pesky green vegetables make the most delicious taco filling when oven baked or stir fried in smoky BBQ chipotle sauce and served with all of the trimmings of a Mexican fiesta! A totally different way to do boxing day this Christmas.
8. GRAVY
There is about enough gravy poured down the drain each year to fill an olympic sized swimming pool in the UK… that's ridiculous! Think of all the love that was mixed into this delicious sauce, only for it to go to waste. A top tip for gravy is to pour it into an ice cube tray, freeze, and use later. Perfect for a warm winter stew, roast, or stock to spice up soup!
9. CITRUS FRUIT
Christmas baking seems to be filled with citrus goodness. Whether that's Christmas cake, mulled wine, or just munching on tangerines, there is a lot of waste from orange peels and over buying. However, this year here are some great solutions to your citrus nightmares. 
DIY citrus cleaner
Save up your citrus peels in a jar, and once it is filled to the top, add in a mixture of ⅓ vinegar to ⅔ water. Leave in the jar for a few weeks (continually opening to let any air out), and after the citrus has had time to infuse in the vinegar, your DIY cleaner is ready. The best thing is to pour into a bottle which you already have, meaning a waste free cleaning solution. The vinegar and citrus have cleaning and disinfectant properties which are perfect for a natural sparkle.
Orange peel tree baubles
Simply peel your fruit carefully, leaving behind as much surface area as possible. Then take your most festive cookie cutter, cut out the shape wanted and leave the cutouts on a hot radiator to dry out. Voila! You now have an orange peel hanging decorations. Just pierce a hole to tie some string!
Dried fruit decorations
Making these decorations is super simple, just cut into slices, bake in the oven on a low heat for about an hour to dry, then find somewhere to hang! Why not push the boat out and make a wreath, hanging garland, or table centrepiece!
10. FOOD THAT IS WASTED SHOULD BE COMPOSTED
There are so many more recipes you could do with your leftover Christmas food. Just don't throw it in the bin! However for any food that slips through the net, whether you have food waste collection, a compost heap in your garden, or even an indoor wormery… there are so many options for your food waste to avoid landfill! Why not think about your food waste in 2020 – what options could you explore to save greenhouse gas emissions from our plate?